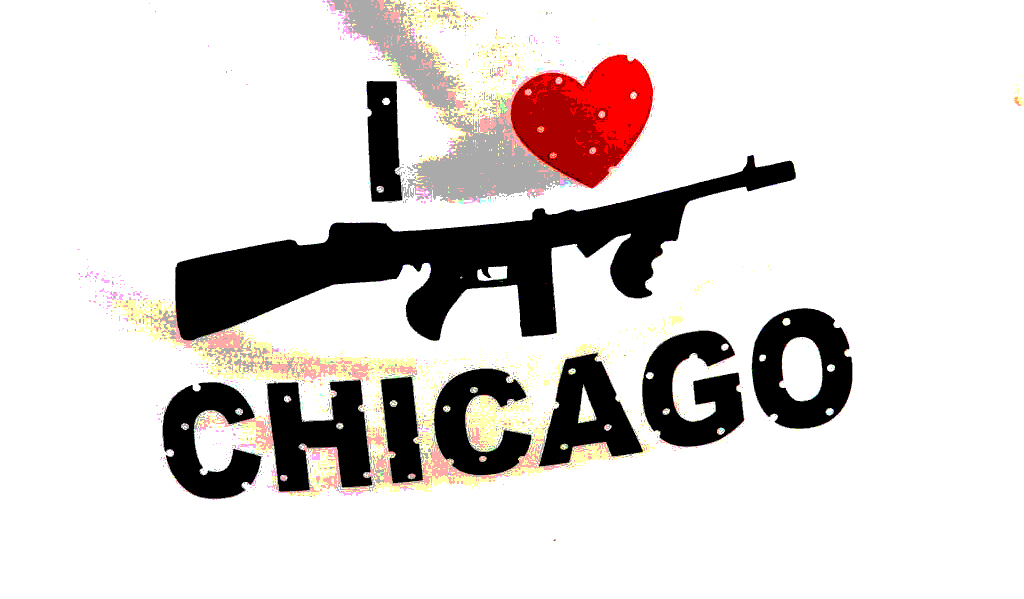 "Mayor Lori Lightfoot said Monday that she was "not happy" about violence that again touched downtown Chicago over the weekend and ended with a cancellation of Sunday night's performance of the musical "Moulin Rouge."
"We're working our tails off every single day. Obviously not happy about this weekend," Lightfoot told reporters at an unrelated news conference.
Particularly distressing is, again, the number of young people that seemingly are involved in acts of violence. It's clearly not acceptable and that's why we've got to keep doing the things that we know are working." (Chicago Tribune/Emphasis Mine)
There was another shooting downtown early Tuesday morning. Four people were shot at an intersection. 30-forty casings were found at the scene, some of them rifle rounds. "Tuesday's victims are the sixth, seventh, eighth, and ninth persons shot in the Loop this year." (CWB)
I do not know what delusional world Mayor Lori Lightfoot lives in or if she believes the lies of her subordinates and police superintendent. She wants to keep doing things she "knows are working." Nothing the city is doing to mitigate violent crime is working. Not one damn thing. The only thing that curbed crime so far this year was the cold weather. As temps rise, crime will rise. So will the body count.
The streets are not safe. Public transportation is not safe. Businesses are not safe. There is no safe in Chicago. The criminals are winning. The public is losing. It is long past time for City Hall to realize that Superintendent David "Tex" Brown is a complete failure. He has no idea what he is doing. Brown has no credibility. His data and data analytics are not credible. They are just pornography for the hormonally charged news media.
Where are the alderpersons? The crime is happening in their wards- their backyards- yet most are dead silent. It appears they do not care about the safety or lives of their constituents, or themselves.
Where are the business leaders and organizations? They, too, are silent. They keep bosting Chicago while the headlines tout the violence downtown, on Michigan Avenue, and Near North, the tourist and business travelers' areas.
How many people must go through emergency rooms or bodies stacked up in the morgue before someone wakes up and says ENOUGH? Nothing they "know is working" will work when the weather warms up. All the plans, strategies, deployments, and other nonsense the Superintendent of Police keep washing, rinsing, and repeating will fail again and again.
The problem is that elected officials and their appointees can never admit that they are wrong, even to themselves. Failure is an option is a better strategy than admitting failure.
Where are the news media editorial boards? They have been silent for way too long. They should be scorching City Hall and David Brown. They, like the alderpersons, are silent.
Where is the outrage from the citizens, each and every one a potential victim? Do people really believe nothing can happen to them? Are people really that blind? There should be an uprising over this city's lack of public safety.
Chicago is a city of silent scoundrels. The silence is just as criminal as the violence. Public safety is the most critical issue in governance. Lightfoot failed Chicago. Most of the alderpersons failed Chicago." Tex" Brown is a failure. How many failures will it take for people to demand change?
There is this false narrative-misinformation- in the news media that the COVID pandemic was a driver of violent crimes. Oh, how convenient. The new mantra from Brown and Lightfoot? "Guns, gangs, drugs, and COVID are the reasons for violent crime. " The gullible people will suck this up and believe it.
There is one way to curb crime in Chicago. You, the people. You can flood your alderpersons with emails, phone calls, and in-person visits. You can make your voices heard in public when they have meetings. It is time for citizens to be literal pains in the arse to the elected officials.
Politicians' greatest fear is unemployment. If the public outcry is loud enough and large enough, they will do what really works. As long as you are silent, you are a potential innocent victim. People need to stop believing if it doesn't happen to them, there is no violent crime problem.
Mayor Lightfoot bid for the 2024 Democratic Convention to be held in Chicago. I guess touting Capone era violence must have charm appeal. Maybe we should raise our collective voices and not just say no, but HELL NO! No one asked us if we wanted that convention here. By 2024, Chicago could be a dystopian war zone. They want to throw a party. What are they going to celebrate? Murder and mayhem?