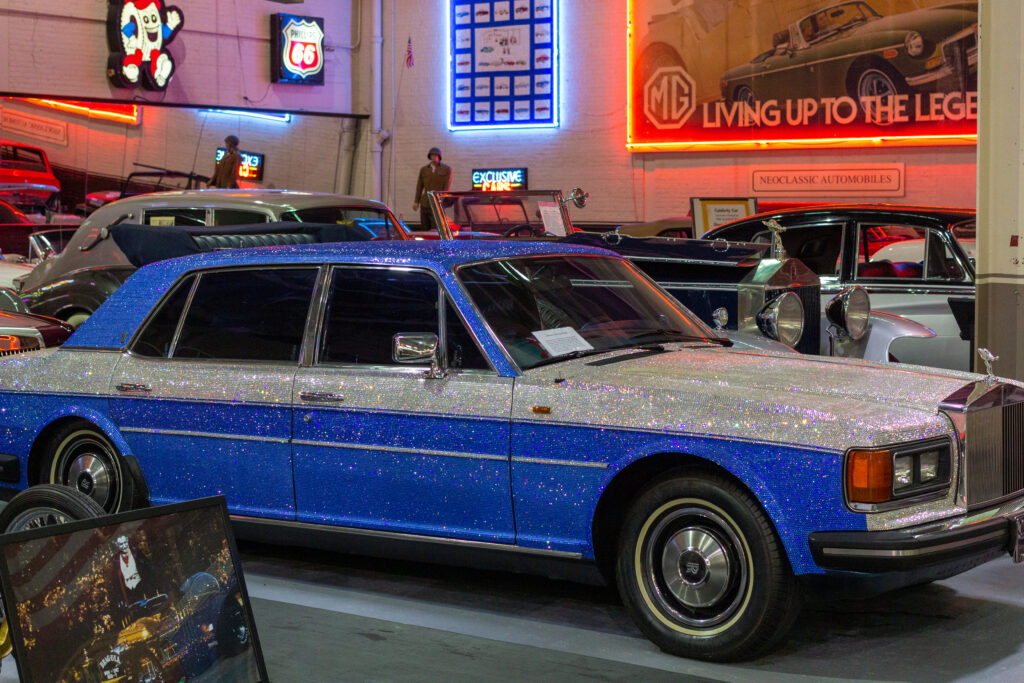 "Under one roof, encompassing 100,000 square feet on two floors, Larry Klairmont has been able to amass hundreds of outstanding classics; ranging from an original 1930's Duesenberg to a large group of micro-cars to a 1918 Pierce Arrow appearing in silver and gold, like something straight out of a fairy tale." (Klairmont Kollection Website)
Chicago has many hidden gem attractions. One of them is the Klairmont Kollection in the Avondale neighborhood. The car collection takes up 100,000 square feet on two floors in the former W.F. Hall Printing plant.
The size of the car collection is mind-boggling. There is row after row of cars from every period of the 20th Century—just about every nameplate produced.
Larry Klairmont was born in Chicago. He joined the United States Navy at 16 years old to fight WWII. He transferred to the United States Marine Corps. He fought in the South Pacific, including the Battles of Saipan and Iwo Jima, two of the bloodiest of the war. When he came home, Mr. Klairmont started the Imperial Dry Cleaning company. It became the largest dry-cleaning operation in the Chicago area until the 1960s. After selling that business, he became very successful in the real estate and development business, Imperial Realty. The realty company became one of the largest in the Chicago area.
The Klairmont Kollection is located at 3111 N. Knox. Free Parking is available. Ticket prices are reasonable. They are open Thursday through Sunday from 10:00 AM to 4:00 PM. Tickets can be purchased online or at the door.