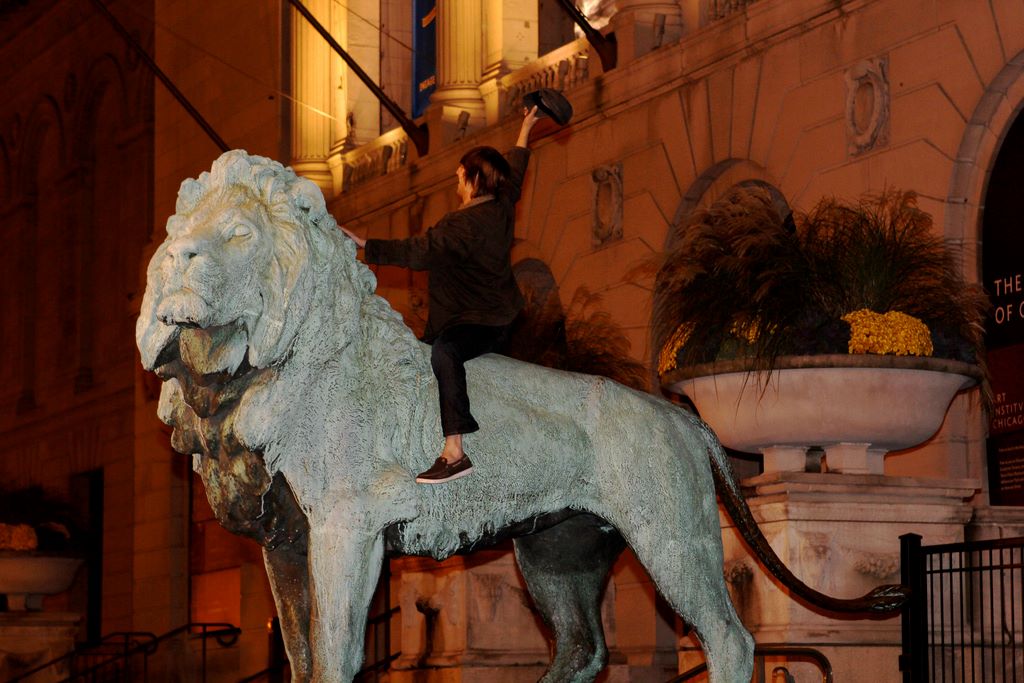 Do you feel it, Chicago? Spring sprung late and is turning into summer. Do you feel it? Do you feel the joy? Does Mayor Lightfoot's proclamation of the Summer of Joy envelope you in joy?
A person is shot every 3 minutes in Chicago. Oh, joy. Joy to the World! The weather will usher in another summer of rampant violence. It is already beginning. Large gatherings at Millennium Park and spilling into the Loop created violent outbursts and shootings. Two people were killed downtown over the weekend.
Lightfoot proclaimed a curfew. People under 18 years of age will not be allowed in the park after 6 PM Thursday through Sunday unless accompanied by an adult. Chicago Police Superintendent David "Tex" Brown proclaimed his usual mumbling word soup and salad. Yeah, I can feel the joy. Oh boy, joy. This mayor and police superintendent know nothing about teenagers. You cannot tell them, especially organized groups, that they cannot do something. Guess what? They are going to do it.
"Incensed by the "senseless upcharge" at Starbucks for nondairy milk, "Succession" and "Babe" actor James Cromwell and other members of PETA, where he serves as an honorary director, staged a protest Tuesday at a Midtown Manhattan location of the coffee chain." (Washington Post)
We have a new group of whiners and crybabies demanding equity. The vegan community is upset that nut-based milk costs more in their specialized drinks at Starbucks than dairy-based, a "senseless upcharge." They demand milk equity. Paying more for nut-based milk is a violation of something or other. It is the new civil rights issue. The alphabet community, PETA, is behind the move.
Nut-based milk costs more to produce than dairy. Starbucks pays more for the product, so the consumer pays more. That is how economics works. There are always smug ignorant people who think they should receive special treatment. Are they going to demand stores drop the prices for nut-based milk to accommodate them? These are over-privileged precious people. If they can afford to buy anything at Starbucks, they can well afford to pay a little extra for their oh-so-special milk.
I am demanding equity. I do not drink coffee because I like it. I need it. My therapist, Dr. O. Reo, prescribed I drink coffee throughout the day to control my violent tendencies. Coffee prevents me from becoming a serial killer of the pestiferous members of the human species who make my daily life miserable. My health insurance should pay for my coffee. I demand free coffee. I do not have an alphabet community like PETA to support me in my quest for caffeine equity.
 I have an idea to reduce wounds and murders from Chicago's violence. The city should procure and issue free bulletproof vests to all citizens who request one. The city could purchase the vests with donations from citizens, especially wealthy citizens. Corporations should donate, too, as this initiative will positively impact their employees. Since the city cannot or will not control and mitigate the violence, the least it can do is give the citizens some chance of survival.