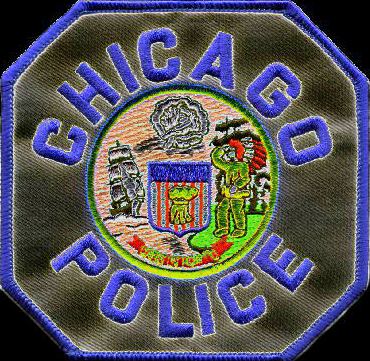 "Chicago cops received a one-two punch Monday night when CPD Supt. David Brown canceled all of their usual days off between June 14 and June 22. Brown sent another email two minutes later, saying he "anticipates" canceling their days off between June 28 and July 4. The emails were sent at 9:21 and 9:23 p.m. on Memorial Day — a holiday for which Brown's top deputy, Eric Carter, had cancelled days off since last Tuesday. "(CWB Chicago)
Canceling police officer days off over Father's Day weekend? Superintendent David "Tex" Brown does not care about the health and welfare of the men and women he commands. He does not care about their families or family life. He does not care, period.
It is past time Chicago news media editorial boards wake from their slumber and recognize Tex Brown is an abject failure as Chicago's Police Superintendent and Eric Carter is a failure as the second in command. The alderpersons should be screaming for Brown's head. I will not hold my breath.
It is up to you, the citizens, to demand Brown be fired and replaced by a Chicago Police executive who knows Chicago. Chicago is not Dallas. Carter should be demoted immediately before he does more harm. The deadly duo lost the confidence, respect, and trust of the rank-and-file Chicago Police officers.
Memorial Day weekend proved Mayor Lori Lightfoot's Summer of Joy is turning into another Summer of Death, Mourning, and Bloodshed. Over 50 people were shot, ten were killed, and there was one mass shooting. Oh, the joy.
What cops traditionally call the Summer Offensive, started. It will continue. Chicago suffers from failed public safety policies, incompetent police leadership, a floundering City Hall, a useless news media, and an apathetic citizenry. What will it take to wake people up?
How many more people must be murdered or wounded? How many more must be robbed or carjacked? How many people must be terrorized before this city realizes public safety is non-existent?
Mayor Lightfoot does not care about public safety. David Brown does not care. The Chicago news media does not care. And, from the silence of the lambs, it is apparent the citizens do not care.
 What is it going to take for someone to give a damn?
Having been there and done that, I know how hard our Chicago Police officers work. I know how tough and demanding the job is. I had never witnessed police top leadership as incompetent and uncaring as this in my almost thirty years on the force. It is deplorable.
I never witnessed the almost total silence of the City Council or the editorial boards of the so-called news media. I never witnessed the complacency of citizens, especially those living in areas impacted by violence and murder. I never witnessed the surrender and silence of the downtown and near north business communities.
Chicago's civic and business leadership abdicated their responsibility- using their voices- to keep this city safe.
 If the Mayor, the Superintendent of Police, the City Council, the Cook County State's Attorney, or the judges are not responsible for our safety, then who is?
Chicago is a city of scoundrels. Only scoundrels would be so apathetic about murder, mayhem, and terror.