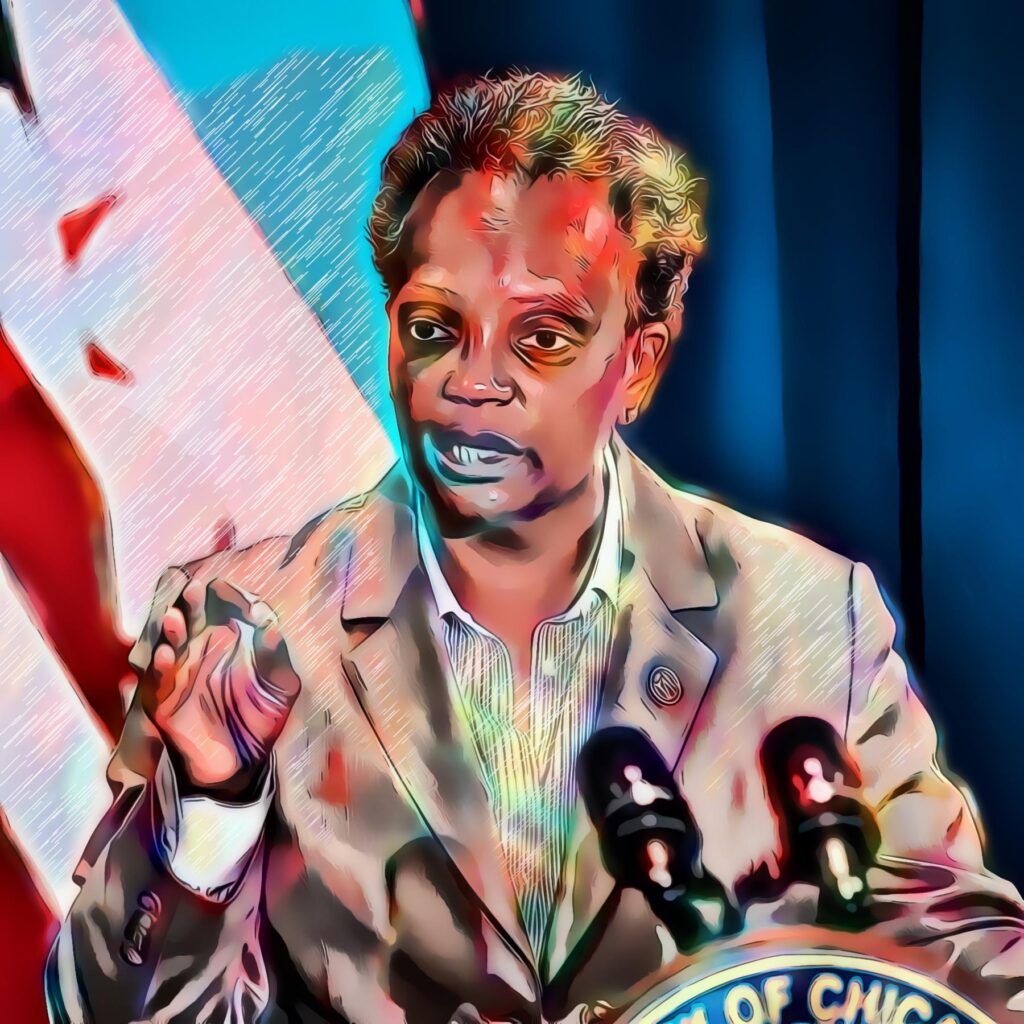 Lori Lightfoot lost her bid for a second term as mayor of Chicago. She is the first mayor to lose a second term since 1983, when Jane Byrne, the city's first female mayor, lost her second bid for the Fifth Floor. There are parallels between the two. Both were pugnacious and did not make friends and influence people. As Ald. Susan Sadlowski Garza stated about Lightfoot, "I have never met anybody who has managed to piss off every single person they come in contact with — police, fire, teachers, aldermen, businesses, manufacturing, and that's it."
Lightfoot failed to build a political coalition during her tenure as mayor. Going into her second election, she had very little support. She fought with everyone and had a tenuous relation with Illinois governor, J.B. Pritzker. She failed to build coalitions with the business community, either. She went to war with business leaders, such as the CEO of McDonalds.
Lightfoot reveled and doubled down on her failures. Two prime examples are the Superintendent of Police and the head of the CTA, both who should have been fired long ago.
The worst thing about this election was the pitiful turnout, roughly 32%. It is shameful that so few people exercised their right and duty to vote. Apathy is destroying this city. People complain loudly about critical issues, yet they refuse to vote. There is no excuse for this. The non-voters are the reason this city is failing. Yet, it is a good bet these non-voters complain the loudest.
The runoff will be between Paul Vallas and Brandon Johnson. One of them will walk into the Fifth Floor of City Hall. From day one, they will wear the hat of Lightfoot's failures. We will expect them to wave a magic wand to correct the problems. From day one, we will criticize them for failures they did not cause and solutions too slow to come.
It will take time to fix the Lightfoot disaster. Time is not something they have with all the impatient voters and the pitiful non-voters. It is not the problems we know about that will bite them on the keesters. It is the problems we do not know about and will come to light quickly. They will take the blame for those too.
I do not envy the next mayor. There is too much to clean up and too little time to do it. Public safety or the lack of it is a major campaign issue. That will take time to turn around, a long time. There is no short-term solution to the out-of-control crime in Chicago.
Chicago is a city of factions with tribal mentalities. Race, ethnicity, class, neighborhoods, businesses of all sizes, and others create sometimes hostile relationships with each other and city hall. Sometimes these factions can be unreasonable. The next mayor will have to deal with these factions. It is hoped they have the temperament to take their grievances seriously. The last thing we need is another mayor who picks fights with everyone. People need the confidence that their issues they will listen and take them seriously, whether or not there are straightforward solutions.
I do not envy the next mayor. Whether it is Vallas or Johnson, I will wish them well. I will be ready to be surprised or disappointed. That's just the Chicago way.