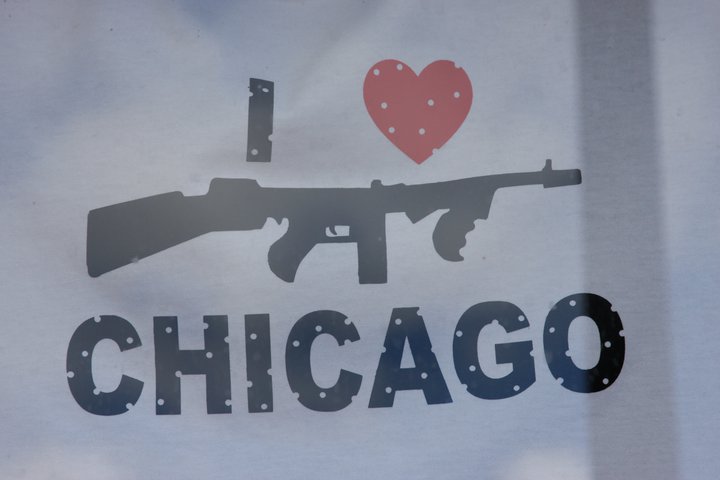 The numbers in Chicago year to date:
• 719 people shot and killed
• 3385 people shot and wounded
• 4104 total people shot
• 764 total homicides (As of this morning/HeyJackass!)
Those are the numbers. Dry, hard, cold numbers. Those are people, human beings. People who suffered wounds, death, grief, and mourning. Families whose lives were shattered. The numbers go on day after day, violence, death, and bloodshed.
Every neighborhood in Chicago is experiencing violent crimes. Nowhere and no one is safe in this city. There is the looting of high-end stores on the Gold Coast, stealing tens of thousands of dollars worth of merchandise from each. Stores are looted in some of the neighborhoods. There are daily armed carjackings, terrorizing people.
As the daily violence goes on, the city is supposedly preparing for the outcome of the insignificant Kyle Rittenhouse trial in Wisconsin. This headline from the Chicago Tribune proclaims, "Kyle Rittenhouse case goes to jury in Kenosha as polarized nation awaits verdict."
How does the Chicago Tribune know the nation awaits this verdict? Did they send reporters across the country to interview people? Did they make phone calls to thousands or millions of people? Did they even stop for a minute to check if their mothers really loved them just because they told them so?
I do not get it. I do not give a rat's rear end about the Rittenhouse trial. The incident happened someplace else. Where are our local media's hormonal panting headlines and extensive compelling coverage of the murder and mayhem occurring daily in Chicago?
Where are editorials and columns about the violence and the innocent victims? Where is the media outrage over children- toddlers and infants- being shot? What makes the Rittenhouse trial worthy of tabloid-style reporting ala the National Enquirer?
There are murder trials every day in Chicago, and they get little gripping coverage, with headlines- "A city awaits the verdict…" All we get from our local news media is crickets.
Why should Chicago await a verdict in a trial that has nothing to do with Chicago? It Is a trial in Wisconsin. There is nothing special about it. It is being sensationalized for one reason, money, kachingos. The news companies want those clicks and viewers to drive ad revenue. They use propaganda- they call it a narrative- to get people to watch or click on their articles.
Where is the tabloid-like headlines and reporting of the violence and bloodshed here? Why are our local news media, editorial boards, and columnists dead silent on the daily violence?
If Chicagoans care about an insignificant trial in Wisconsin more than they do about the murder and mayhem at home, then we have a real problem in this city. Why? Because these are the same people who vote for the incompetent elected officials who are doing little to curb the violence. They vote for the mayor, alderpersons, State's Attorney, Cook County Board President, Sheriff, and judges. These are the people who control the criminal justice system and are responsible for public safety.
We see the results of those votes in the numbers of dead and wounded people. We see the results of their votes in the lives shattered by violence. We see the results of those votes in the lives of people living in fear.
If you care more about a trial in Wisconsin than violent crime in your hometown or neighborhood, then you are part of the problem. We deserve better from our local news media and elected officials. It is past time to hold their feet to the fire and demand better.