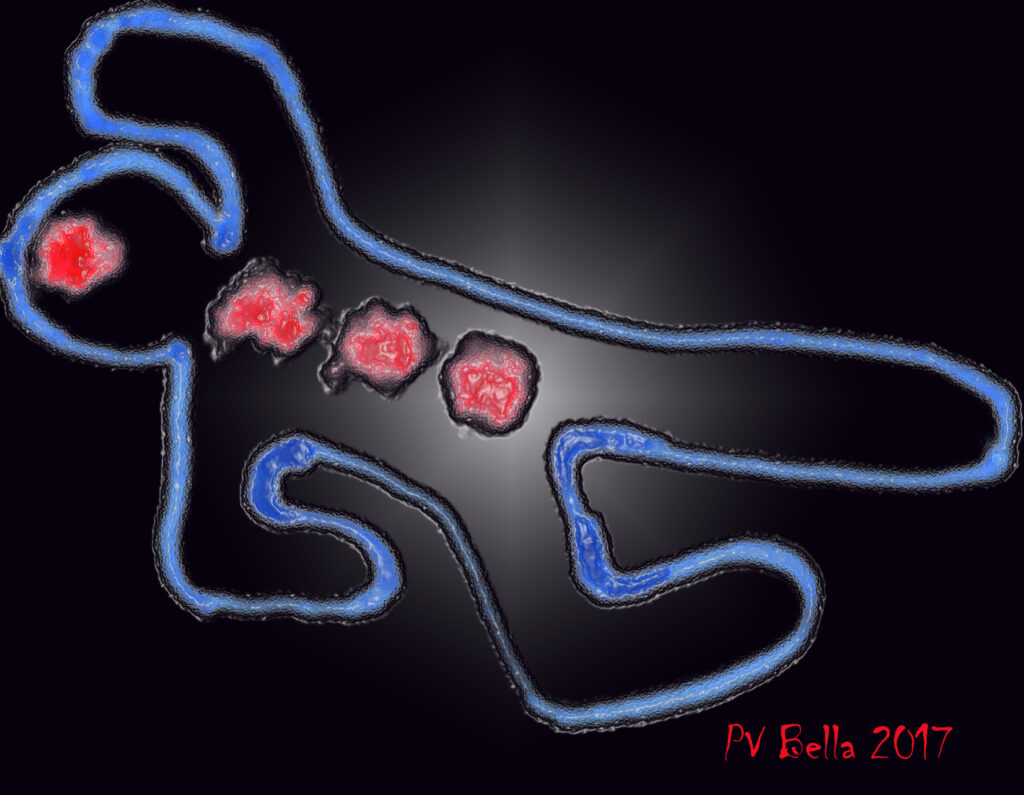 Cecilia Thomas, who was 5 months old, was in a car in the 7700 block of South South Shore Drive around 6:45 p.m. when another car approached and someone inside fired shots, according to Chicago police and Natalia Derevyanny, a spokeswoman for the Cook County medical examiner's office. (Chicago Tribune)
In another example of failure is an option, 5-month-old Cecilia Thomas was murdered early last night in the South Shore neighborhood. There is not a peep from Mayor Lori Lightfoot or her failing Police Superintendent, David "Tex" Brown.
There was not a peep from any of the alderpeople. No other elected official uttered a word. There is not one scorching editorial from the blackguard news media in this city.
When is enough enough? How many children must be murdered in this city of cowardly scoundrels before elected officials do something? How many families must suffer the loss of a child, an infant? Our streets are out of control. There is no safe in Chicago. Public safety is a joke. Are you laughing yet, Chicago?
There will be no mass protests for Cecilia Thomas. There will be no citywide mourning. Not one tear will be shed, except by her family. Elections have consequences. In Chicago and Cook County, the consequences have been devastating.
I do not believe one-word Superintendent Brown says. I do not believe one word Mayor Lori Lightfoot utters. They proved their cowardice when they let Toni Preckwinkle and Kim Foxx shut them up and shut down all criticism of the State's Attorney and court system.
Chicago is a city of cowardly scoundrels. Our politicians and their allies in the news media are rogues and scallywags. The citizens in this city are not much better. They are silent too. There will be no mass mourning for this 5-month-old child. There will be no hue and cry for change. Cecilia Thomas will be fish wrap and bird cage liner by the end of today. Her name will be forgotten like the names of all the other innocent children murdered over the past two years.
No one speaks for the children in Chicago and Cook County. There is a good reason for that. Children do not vote or contribute to political treasure chests. Children are useless to politicians and the handmaiden news media.
The Chicago Way is described as the corrupt political system in Chicago. The Chicago Way is also the high toleration of violence. The Chicago Way is a road paved with bodies, dead bodies.
How many more innocent people, especially children, must be killed before the citizens give a damn and demand change?
Summer officially arrived. City Hall is celebrating all the outdoor festivals, concerts, and other attractions. The mayor is promoting Chicago being fully open after COVID. All this joyful celebration is a smoke screen and a curtain. It hides the ugly truth. There is nothing to celebrate in Chicago. There is nothing to be joyful about. How can people celebrate when innocent children are being murdered?
Her name is Cecilia Thomas. She was five months old. She was murdered. No one in Chicago gives a damn.