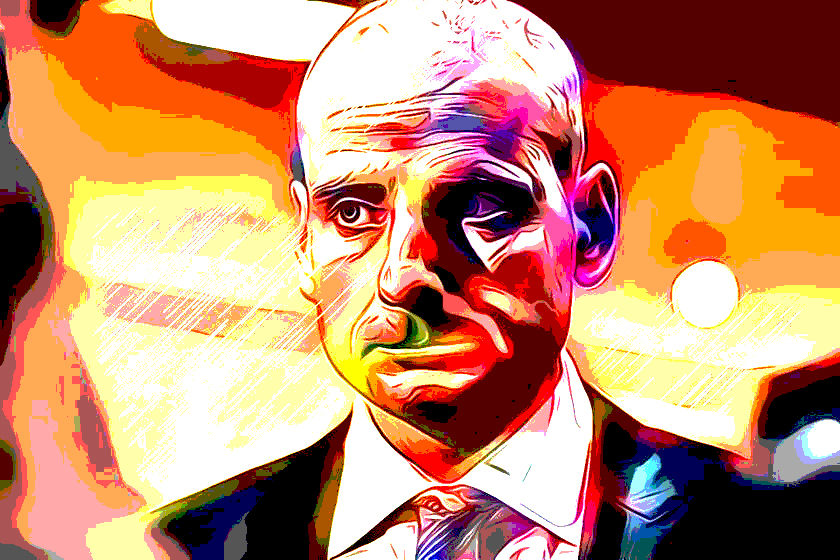 Ald. Jim Gardiner is taking a page out of his predecessor, John Arena's, term in office. He is living the aldermanic thug life. Who knows, maybe he will release a drill rap campaign video.
"Gardiner is facing multiple lawsuits and a series of allegations that include withholding ward services from his critics, using foul language to describe women and potential misconduct. The FBI, the Chicago Board of Ethics, the Circuit Court Clerk's Office and the Office of the Inspector General have launched investigations into Gardiner's conduct in office." (Block Club Chicago)
Gardiner is once again under investigation for his thuggery. Gardiner is accused of harassing volunteers seeking petition signatures for his opponent, Marina Tomic. A Ring camera caught part of the altercation.
One canvasser accused Gardiner of threatening to punch them. Gardiner thinks he is a tough guy, a thug, a brawler, and above the law. He believes intimidation is the way to make friends and influence people ala the Chicago Outfit. In reality, Gardiner is a two-bit cowardly punk. Only punk cowards make threats they cannot or will not deliver.
In the video, Gardiner states, "Run a clean election." His interference in the canvassing shows his hypocrisy. By harassing canvassers, he is running a dirty campaign, the Chicago Way campaign. What next? Will he hire armed goons to make sure people vote for him? Will he recreate the Pineapple Campaign of the 1920s? Will he send his precinct worker toughs out to intimidate voters? Will he hire gang members, like other alderpersons have done to menace voters?
Gardiner is a disgrace to the City Council and the City of Chicago. He has no business being an alderman. He defeated a thug, and he turned into a thug. Maybe he was a thug all along.
His predecessor, John Arena, was no better. He, too, was a thug. It appears that a few aldercritters are acting no better than gangbangers. They use intimidation to fight opponents. Gardiner, with his past actions under investigation, is a proven lager lout. He is also a charlatan and a fraud. He proves it every day he holds office.
The 45th Ward deserves an alderman who will represent the community, listen to critics, and respect the electoral process. That person is not Jim Gardiner. The only reason he is an aldercritter is because it pays more than being a firefighter, which was his career before becoming an elected thug. He could not care less about public service or his constituents.
Gardiner believes he can ride roughshod over the people in his ward. He believes he can do whatever he wants. Hopefully, the Feds will have enough to nail him before the election and take him out.
Chicago had its share of thug politicians in the past. Many thought that sordid past was long gone. That past reared its head in Aldercritter Jim Gardiner. He is living the thug life large and enjoying every minute. So, when does the drill rap video drop?