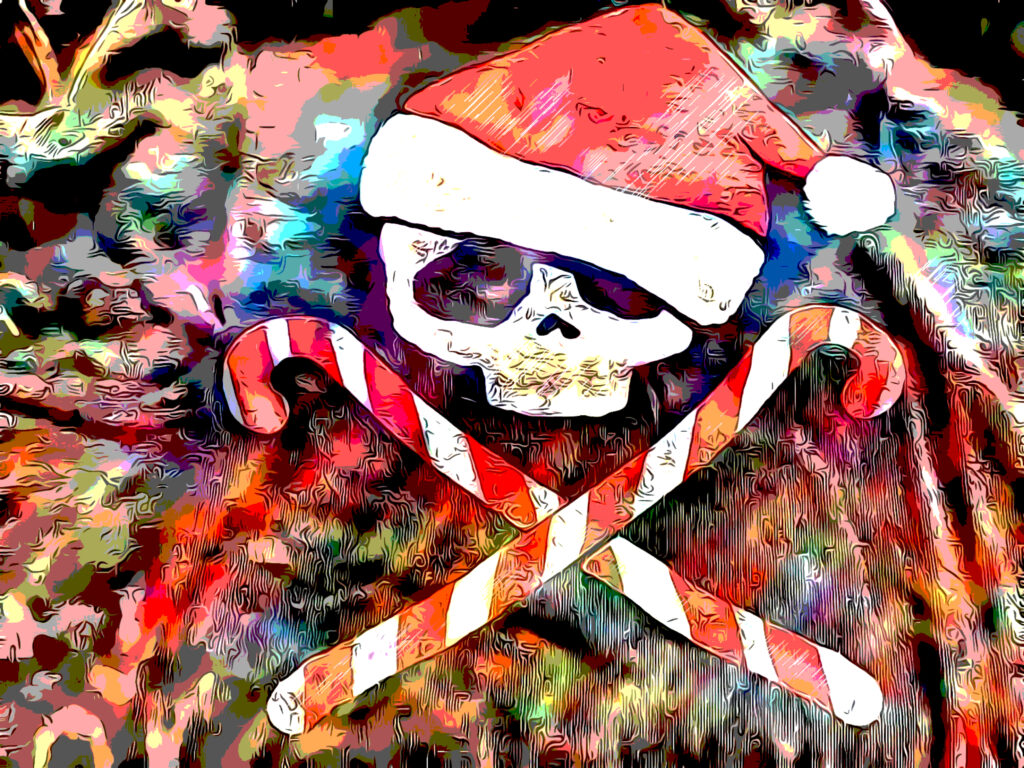 You better watch out
You better not cry
You better not pout
I'm telling you why
Santa Lightfoot is coming to town
You've heard about the mall Santa? Welcome to the Hall Santa! Yes Chicago, Santa is real. She lives on the Fifth Floor of City Hall. She and her elves on the shelves in the City Council delivered Christmas gifts early this year.
Gift number one out of her sack of goodies? Funding to extend the CTA Red Line to the far Southside of the city. This project, years in the making, is sorely needed, and finally came to fruition with sleight-of-hand tax increment funding, crafted and approved by her elves in the City Council toy shop.
Gift number two from her sack? Santa Lightfoot and her City Council elves finalized bringing a casino along with a temporary casino to the city. The mayor is taking victory laps with her dutiful reindeer, the Chicago news media, who carry her to deliver gifts. All this just in time for the election cycle she hopes will return her to City Hall for a second term.
Look, a shiny new casino and a new El extension! Hallelujah! All Lightfoot needs is a red suit trimmed in white faux fur, boots, and a pointed hat to remind people of her Christmas largesse. Her elves on the shelves, the alderpersons, should dress in green Christmas elfish fashion, while working in Lightfoot's toy factory.
We are supposed to be oh-so grateful for Santa Lightfoot bringing gifts just in time to crank up her reelection campaign. She will hype these gifts through April, when the election is held. Instead of cookies and milk, Santa Lightfoot's true believers, those who will profit from these gifts, will leave cold hard campaign cash on Christmas Eve.
Both gifts, coming back-to-back, were wrapped in pretty paper with fancy ribbons. The news reindeer delivered positive hype and love. These gifts will promote Lightfoot's greatness while ignoring her failures. Public safety? Murder and mayhem? Armed robbery crews? Car jackings? Fuhgeddaboudit.


Another major story out of the City Pole? A Christmas contest to name the snowplows. Yep. You not only get an El extension and Casino under the tree, you get a chance to name a snowplow. Jolly Olde St. Lightfoot is bringing oh so much joy to Chicago. Grief, mourning, and fears of being victimized? Those are not the tale of Christmas. The tale, the only tale, is the largesse of Santa Lightfoot.
Lightfoot, like her predecessors, celebrates bread and circuses. She buries her failures, aided, and abetted by her partners in crime, the Chicago news media and their editorial boards. The media are willfully blind to City Hall's and Superintendent David Brown's failures in public safety. Like baby birds, the media eats the supposed data regurgitated daily by City Hall or they cut-and-paste City Hall press releases.
The only sites to find accurate crime news is CWBChicago. For accurate data and data analysis, there is HeyJackass.
People in the neighborhoods and some alderpersons are complaining about the lack of public safety and police shortages in the districts. The complaints fall on deaf ears. It is all buried under crappy, filthy snow piles.
Christmas is nine days away. What other shiny baubles will Santa Lightfoot deliver from her toy shop in City Hall?