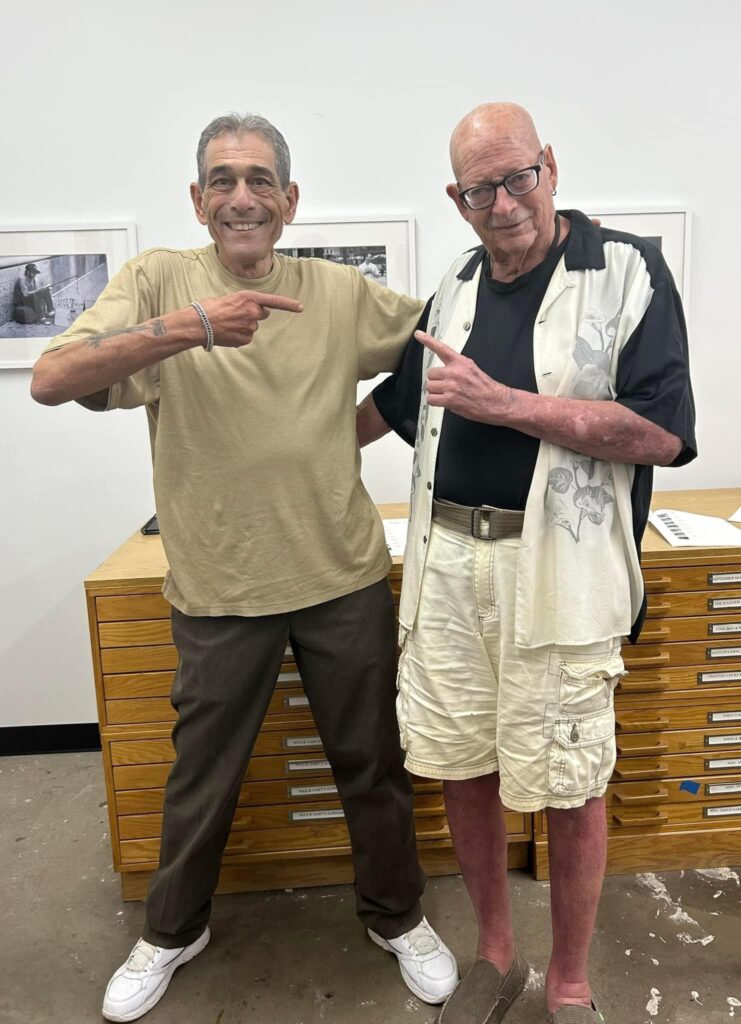 Fixture: a familiar or invariably present element or feature in some particular setting especially : a person long associated with a place or activity (Merriam Webster)
Shelley Howard was a fixture on Rush Street and in Old Town. He was dubbed the Mayor of Old Town. Shelley Howard knew everybody and just about everybody knew him. If people did not know him, they knew or saw his work. He provided the posters for acts that played in various Northside clubs, especially Jam Productions.
During the 1980s, Shelley Howard created Video Dancestand which presented music videos for a dance-club audience. Video Dancestand appeared in various clubs and venues drawing thousands every weekend.
Shelley Howard had a presence on social media. His pet peeve was people misspelling his name. He had to remind them it was Shelley with an e. I met Shelley several years ago in Gibsons. We would run into each other at various events and a friendship was formed.
On Saturdays he could be found holding court with friends, eating Sushi or at Topio Gigio in Old Town, sipping a Martini. He was also a Rush Street denizen, usually at Tavern, Carmines, or Gibsons. Sometimes it would be all three. Shelley was also known for his birthday parties, usually at an upscale venue. He could also be found at various events throughout the Near Northside. If there was an open party, Shelley would be there.
Shelley remembered birthdays and posted them on Facebook with the message, "You're not getting better, you're getting older. Or is it the other way around. I kinda get confused at my age. Happy Birthday…"
Shelley was a devoted gardener. He posted pictures of his plants and lawn throughout the spring and summer months.
He was a devoted father and grandfather. His son, Sean, posted this on Facebook- "It's with a heavy heart today that I say goodbye to my best friend. Dad you were an absolute legend and I don't know what I'll do without you…. You brought so many people together and were loved by so many. You will forever be the strongest person I've ever known and thank you for making me the man I am today. RIP Dad I love you forever."
Friends and acquaintances posted their sympathies and memories throughout the day on Facebook and Instagram, some on Shelley's pages. He was a friend to many and will be missed. Like a mutual friend posted, "He was our guy."
Farewell Shelley. May your memory be a blessing. See you on the other side when I get there. Have the Martinis ready.