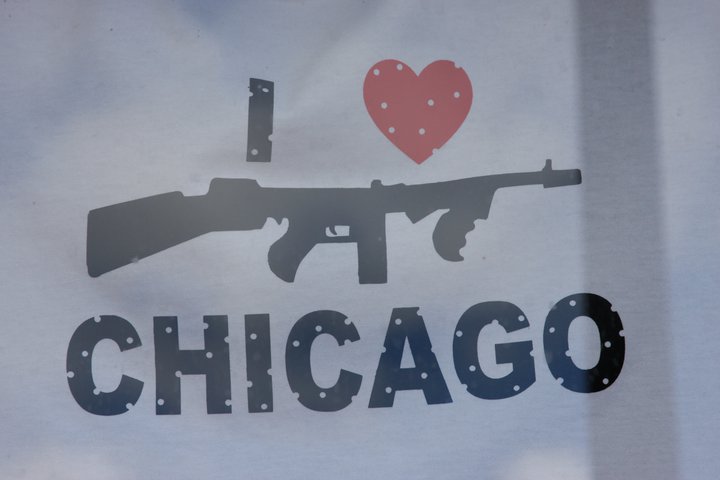 "While men were watching professional football or drinking beer or bowling, they, the women, were thinking about us, concentrating, studying, deciding – whether to accept us, discard us, exchange us, kill us or whether simply to leave us. In the end it hardly mattered; no matter what they did, we ended up lonely and insane." —Charles Bukowski
As you can tell from the above, I am one of those hopeless romantics, Mr. Lance Romance, with Cupid's arrow sticking out of my arse cheek. Today is Valentine's Day. A day of hearts, flowers, candy, gifts, and whatever. All romance, kissy face, teeth aching treacle sweetness.
In Chicago, we celebrate Valentine's Day by killing men. We send the gift of lead.
On February 14, 1929, Chicago showed the world how to properly celebrate Valentine's Day. The celebration was and still is, romanticized in film, history, and fiction. It was the day Chicago put the red in Valentine's Day, making it the official color. Alphonse Capone is credited with creating the celebration. It made people see those lovey-dovey hearts in a whole new manner.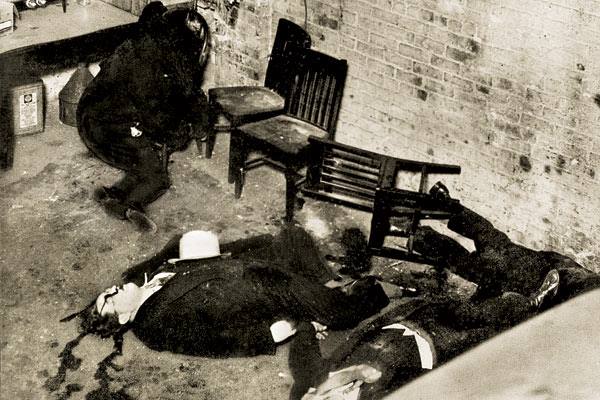 Rat-a-tat-tat kaboom became the official music of L-U-V on that cold, snowy February day. The whole world saw how Chicago celebrated Valentine's Day in a whole new way. Somewhere in the world, the ritual is emulated daily.
Yesterday was Superbowl Sunday, also known as the Day of the Wusses. People watched the game from home or in bars, eating crappy food, drinking to excess, and cheering a bunch of overpaid no talented Ken Dolls trying to win a genteel game for gentle men. It makes the few real men left want to stick their fingers down their throats and puke shards of glass.
People bet on this phony game, winning, or losing, not realizing the whole thing is a major scam. They waste good money buying expensive paraphernalia- logos, jerseys, hats, what have you. All cheaply made crap for the dim wits who desperately believe football is legit. Con men, liars, scam artists, thieves, and politicians are more legit than "professional" football. Hell, even pro wrestling is more legit than the NFL.
The NFL is nothing but a well-oiled, smooth-running money-sucking machine. They suck bucks from all the rubes, bark chewers, and backwoods pecker heads, too many who are supposedly educated. They should change the name of the NFL to the NDFL, the National Dyson Foolsball League. I am so glad this game only happens once a year. The nation would be better off if football was banned and the league of con men disbanded.
So, today, people are hungover and sick from all the beer, booze, and crappy food they shoved down their maws watching Ken Dolls pretend to be tough guys. Too many rode the porcelain bus overnight. Now, this morning, they expect some romance and kissy-face with their chili, taco, brat, pizza, booze, vomit breath. Go figure.
So, Happy Valentine's Day.