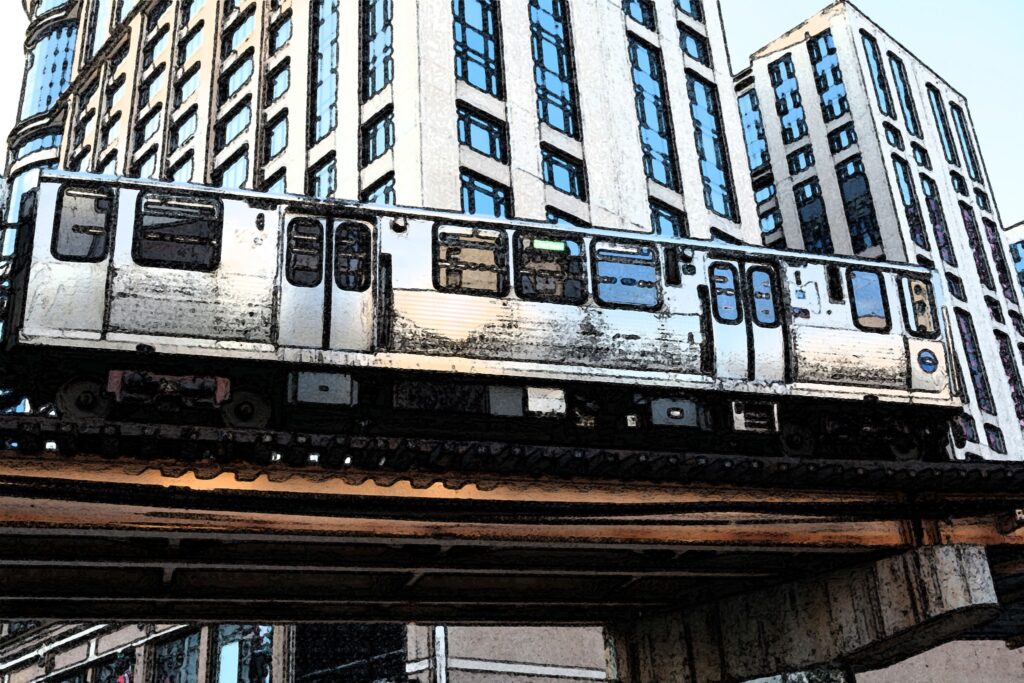 The driver pulled up to a nice house on the Southside. He escorted me to the large basement. It was dark, barely lit by candles. The Boss sat in front of a table. The committeemen sat in chairs on either side of me. My committeeman brought me before the Boss. On the table were a letter and a knife. The committeeman pricked my finger with the knife and smeared the bloody finger across the letter. He placed the folded letter in my hands and lit it on fire. The Boss recited the oath. "You are now a member of the Chicago Machine. When called, you will immediately respond, even if you are at your mother's death bed. If you reveal the secrets of the machine, may your career burn in Hell as this letter in your hand." I vowed to obey. She came from behind the desk and hugged me. Then all the committeemen, one by one, hugged me. I was now a made member of the Chicago Machine. (The Godmother)
"A Chicago Police Department spokesperson said the case report is restricted, and they are not authorized to look at it. Records show CPD classified the case as an aggravated assault of a police officer with a handgun. Another source said a Chicago police internal affairs unit that handles police-involved shootings joined violent crimes detectives at the scene." (CWBChicago)  (Empahsis mine)     
CWBChicago scooped the politically compliant Chicago news media by reporting on a shooting incident in front of Cook County Board President Toni Preckwinkle's home last month. Allegedly, one of her bodyguards was sitting in a car, guarding her home. Someone tried to carjack him. The bodyguard fired shots. Nothing much is known except what Preckwinkle wants to be known.
But wait, there's more. Unknown to all but God, another Preckwinkle bodyguard was robbed near her home in July. The offender took his firearm. Once again, CWBChicago scooped the friendly compliant Chicago news media.
So much for transparency from the notoriously secretive Toni Preckwinkle. Something stinks and stinks to high heaven. Preckwinkle did what she always does, bobbed, weaved, and dodged. And, as usual, she got away with it. The news media gave her a pass like they always do. She is beloved by them and their editorial boards. Noting to see here folks, just keep moving along.
The Chicago Machine has two things in common with the Mafia. It has a boss, and it is a secret organization. Toni Preckwinkle is the Boss, and everything is a secret. No hint or whiff of scandal shall be reported. She evaded accountability for the scandals of other county officials.
One would think with all the violent anarchy in Chicago and hitting so close to her person twice, Preckwinkle would have a response besides saying the incidents are under investigation by the Chicago Police Department.
Preckwinkle is directly responsible for the violent anarchy plaguing every neighborhood in Chicago. Her "reform" policies are fueling the murder and mayhem. She controls the State's Attorney and the Courts. They do what they are told or else. If you disagree or editorialize, you are tarred and feathered as a racist. The truth is racism in Chicago.
Why didn't Preckwinkle issue a press release or hold a press conference on these two incidents? Why all the secrecy around them? A stolen Sig-Saur pistol is on the streets of Chicago, and we are not supposed to know. It's a secret. Even after being exposed, she is still using the veil of secrecy. The compliant news media is aiding and abetting her. 
What other secrets is Preckwinkle hiding? These two incidents were not scandals. They were street robberies. Plainclothes and off-duty police officers can be crime victims, like the rest of us. 
One would think these incidents would be major news in this city, considering the continuing Olympic Games of Violence affecting every neighborhood. One would think wrong. Secrets must be kept.
The Stroger Machine replaced the Daley Machine. Preckwinkle dethroned the Stroger's. Now it is the Preckwinkle Machine. Nothing changes. There is no reform. There is no accountability or transparency. There are only secrets, just like the Mafia.